Why Do You Need Career Consultation? An Astrological Report
When will I get a Job? Why my boss isn't ever happy with me? Would my start-up make a profit? Why am I not happy with this job? Which stream should I choose? What can be the best career niche for me? Ah, so many questions and no answers. Worry not, we have got your back.
We understand how important career stability to you and your family is, and that's the reason we have come up to your rescue. A right job that makes you happy lets you always grow financially and personally. But we all face some ups and downs in our professional life at all stages of our career.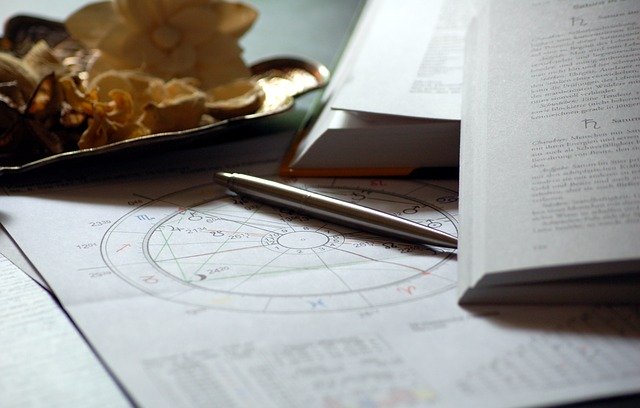 Whether you are a newbie just starting your career, settled with your job but want to change your career niche, secured a reputed designation but still not happy, have become a matured entrepreneur but your family isn't satisfied, looking forward to changing your job, or waiting for a hike in your job- come, talk to the professional before it's too late.
You might need some career guidance and there is no harm in asking for it. Our astrologer Arti Mittal is always up to share her astrological knowledge with her clients and help them in their career problems.
You can get answers to all your unanswered questions regarding professional growth and career prospects through career astrology. You might need some insights into how your professional life would be in the future or you might want to know whether your start-up is going to work or not? Ah, enough of these mind-boggling questions. Because all your questions can be answered by our astrologer. You can get a roadmap of all the upcoming opportunities, career prospects, and challenges so that you are all ready to fight with these obstacles and utilize opportunities with the utmost zeal and desire.
Also, Read Know All About the Future Through Indian Astrology
Choose your career with the help of Astrology:
Astrology is helping humankind since ages not only spiritually but also materialistically. People take advice from notable astrologers about various life aspects. One important step in a person's life is where he/she must decide his/her career path. Some people know what they want to be, but few get confused with choices and doubting self-abilities. With Astrology a person's potential can be known and favorable results can be achieved if the related planets are reinforced in their horoscope.
The reading of birth chart and your sunshine reveals a lot about your career. It tells which profession would be suitable for you.
Career counseling with an astrologer has its own advantages, you can know your inclination to an area of study. Astrology will also help you to find an industry or area of working which best suits you. Therefore, to avoid getting trapped in a wrong job profile and make sufferings for yourself, take guidance from a notable astrologer to know where you can do wonders in a sector or industry.
Afraid of interviews? Get motivated
Mostly students who lack confidence are afraid of interviews. The reason for being under-confident can be anything, it can be a language barrier, fear of rejection or anything else. But you cannot ruin your career just because you are afraid of an interview. Despite having so much talent, people fail just because they cannot clear the interview because of their fear.
You will have to overcome this fear because you must face interviews at every step of your career. Here on this platform, we can help you with a consultation to overcome your fear of being rejected. So, if you are one who is facing this issue of under-confidence during an interview and are just stuck because of all this, then do not be late. Just book a meeting and we ensure you our years of experience would help you with proper guidance and solution to your problem.
Waiting for a salary, hike or a promotion?
People complain that they work too hard but do not get any appraisal or promotion and few people get everything without any effort. So, what is the reason behind it? Well, Astrology can help you to know why things are not in your favor and why success is so far from you.
The position of planets lets you know about career growth, if the planets are not in a favorable position then whether you put all your hard work in it, you will get no positive results. But if they are in a favorable position then no one can stop you to achieve great heights either. So, if you are tired of this misfortunate then I recommend you get a consultation from a well-known astrologer.
Career is the most important aspect of life; you do everything it takes so why not a small meeting with a consultant. Book a meeting now with Arti Mittal where you will be helped with your astrology readings and provided with solutions that will work for your career boost up.
Make a better relationship with Boss and colleagues
It depends on a person's personality, how is he with other people. One can be introvert or shy or someone who just likes to be in his/her space only and doesn't like others to enter in it.
But at work, you have to maintain a basic relationship with your boss and colleagues so that no one gets offended and thinks that you are a rude person. To avoid tension in the office and to perform better you need to be calm and composed. And if you are unable to do it, visit our consultant who can help you with this.
Are you successful in life and career but isn't happy about it? Let's know why?
Does success give you happiness? If no then know why? A successful career should bring you happiness, but if you are not happy then what's the use of being so fortunate? Well, there can be several reasons that make a successful person unhappy, like due to work pressure, family issues, health problems or any other personal problem.
Few things are never in our control so what should we do, just let it go? No, we should still find a solution to it, at least we can talk about it. Here we ensure that your problems will be heard with maintaining the privacy of course and will try to give a solution for it.
We have been in astrology for many years and our experience has taught us more about human behavior and how the position of stars affects human life and their careers. If you are someone who wants to get some expert advice regarding your stuck career growth, we are here for your help.
Many people are just not happy with their jobs and some can't even find a good job. If you are one such person, book an appointment with the top astrologer near you. She will help you with here scientific astrological knowledge and would help you channelize all the good energy to transform your career growth chart.
With the right communication with the right person, we can unveil various unanswered questions. Talk to experts and let her help you in finding the best solution to your career issues.